Editing your ScrubScription™
To make changes to your subscription, follow the steps below:
---
1. Click on the Menu tab, found at the top left of the page and navigate down to Account and login with your credentials.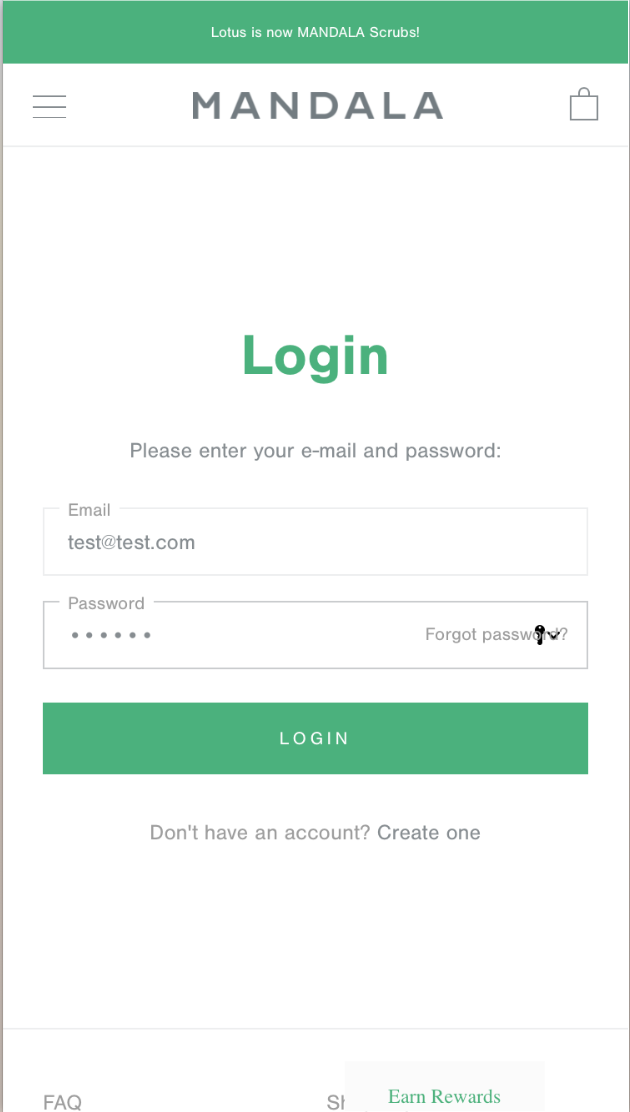 2. On the Account Details screen, click on the Manage Subscription link.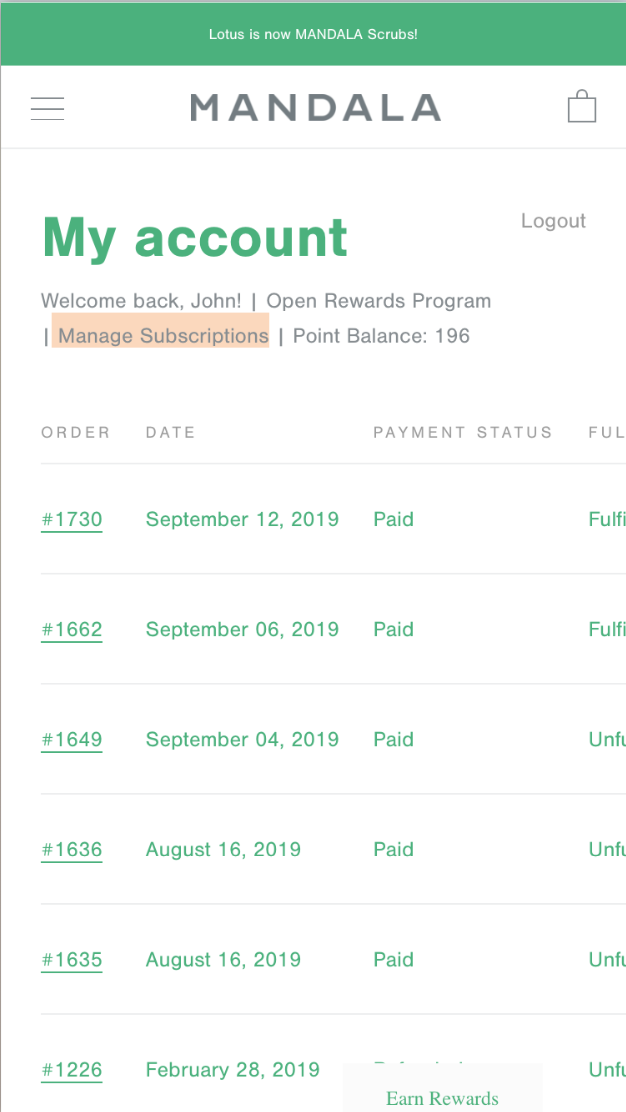 3. Once you click on the Manage Subscriptions page, you'll be brought to your active subscriptions page. This will give you details about the scrubs you're subscribed to and when you can expect to be billed for your next shipment.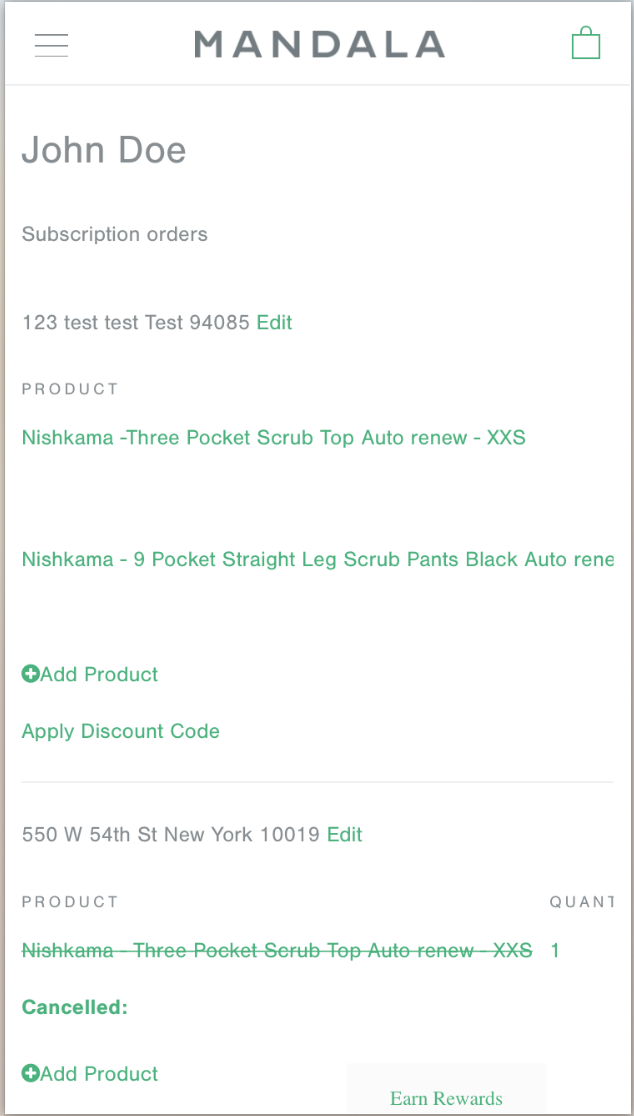 4. If you are on your mobile, scroll to the right and you will see the below options to edit, swap & cancel.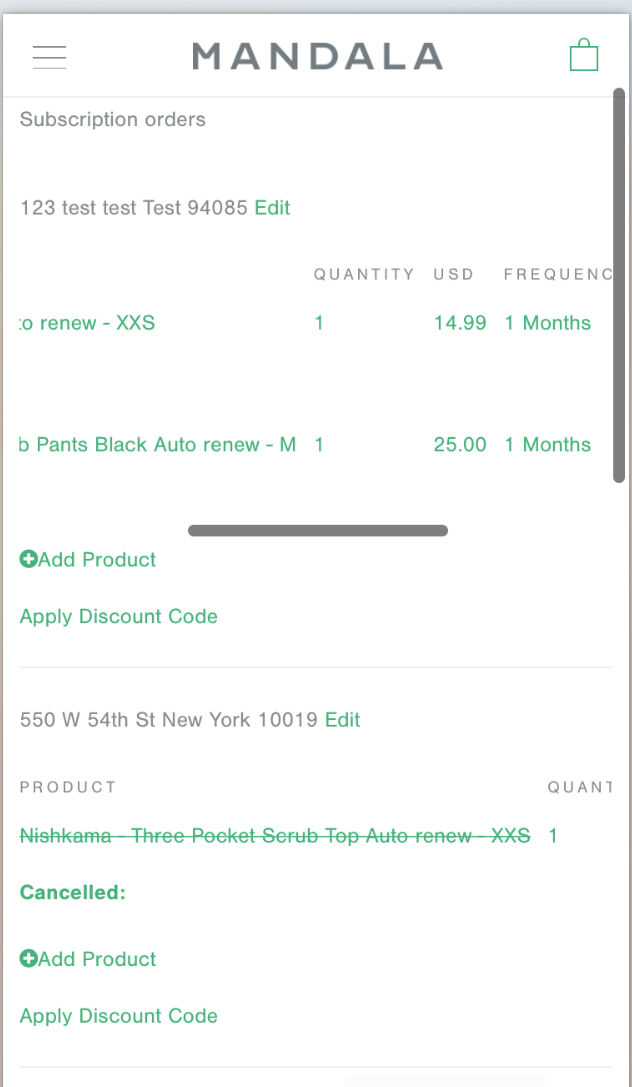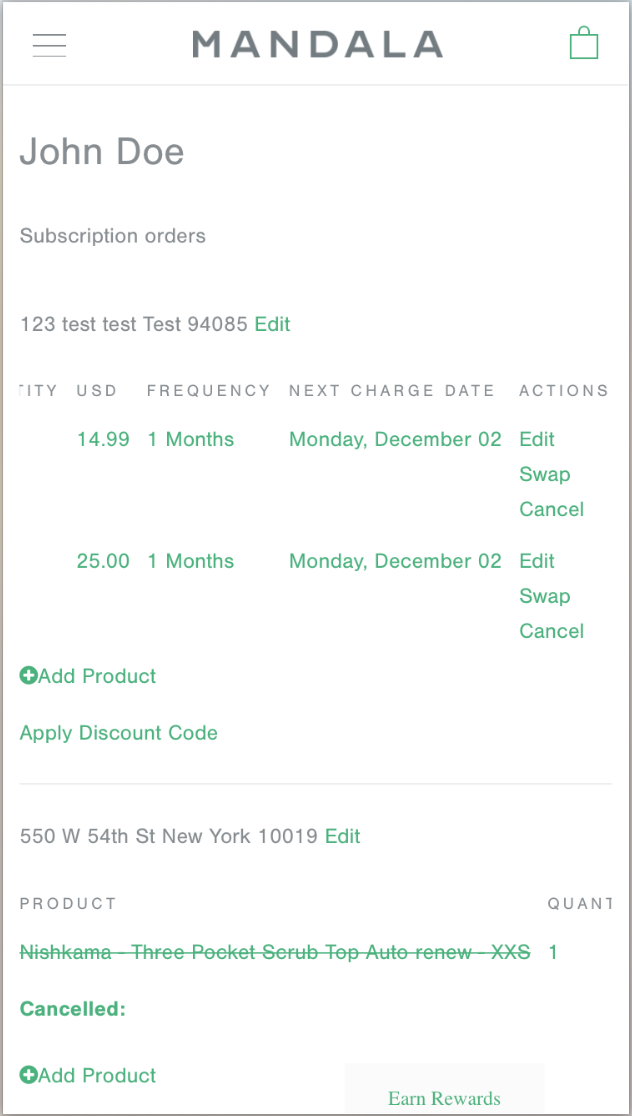 5. If you click on Edit, you will be able to edit the following: Next Charge Date, Size, Quantity, Frequency, payment information and your shipping/billing address.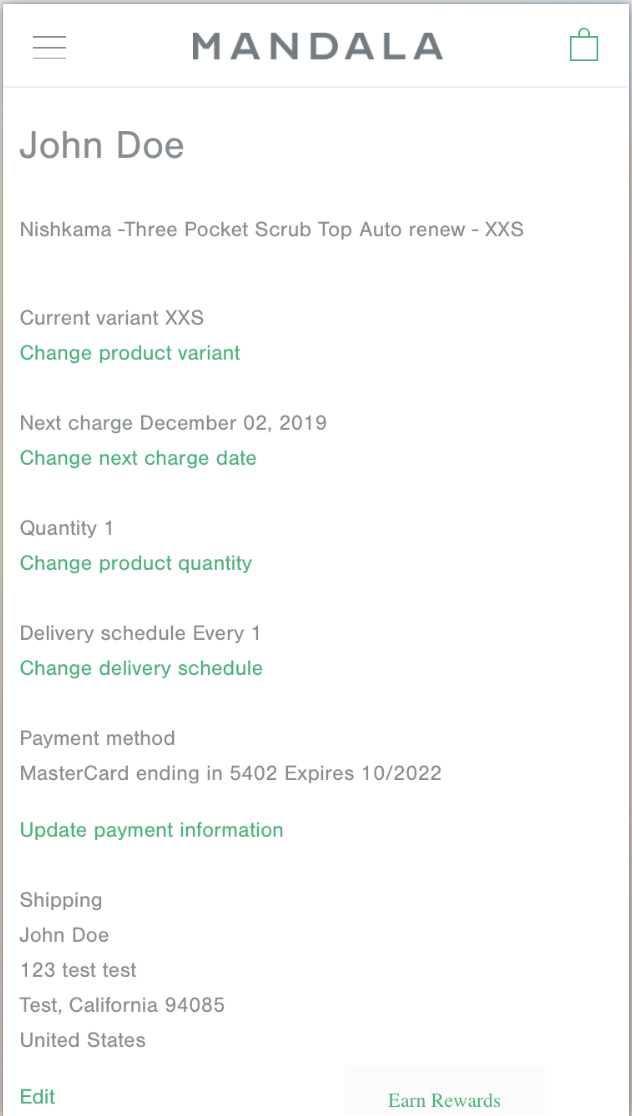 6. To add a product, simply scroll to the bottom until you see "Add Product". When selecting your product, double check that the "Next Charge" date is the same as your other products. If a different date is chosen, they will ship out separately.
You can always reach out to us at hey@wearmandala.com if you have any questions!