NAMED




"Best all-around Cloth Mask"
by the world renowned Cook's Illustrated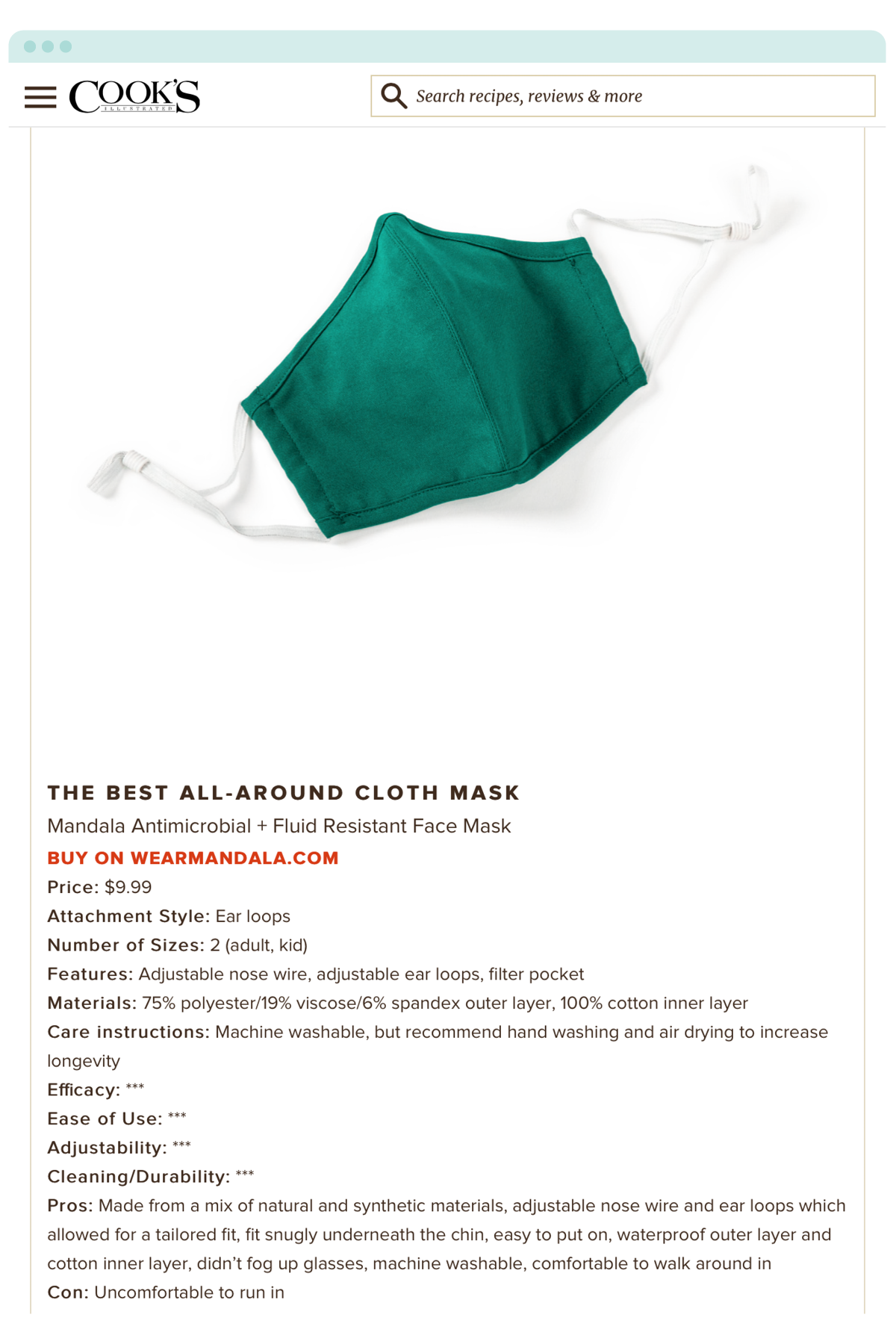 TOP SCORES IN:
Efficacy, Ease of Use,  
Adjustability + Durability

See the full post for the full review as well as
the grading criteria used in testing.
---
"The Mandala Antimicrobial + Fluid Resistant Face Mask fit all our testers nicely, and its double-layered construction passed our filtration tests. Its hump-shaped nose piece and adjustable nose wire and ear loops allowed us to create a more customized, well-tailored fit, and it had an added filter pocket."
Cook's Illustrated
---
SAVE 30% OFF WITH CODE
"Save30"
For The First Time – Limited Time Only!